Cleek, Dunmore, Gum, Hill, Stephenson, Suit Family - Family Card
m.
19 Apr 1957, First Methodist Church, Garland, TX
-
div.
14 Jun 1979, Wichita County, TX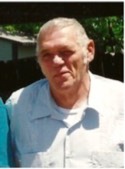 b.
23 Oct 1932, Kilgore, Gregg County, TX
d.
26 Dec 1997, Electra, Wichita County, TX
occ.
Inspector in the machine shop at the LeTournsn factory, State Farm Insurance Agent begin 1962, Biology Teacher and Coach in Electra, TX
edu.
Austin College, Sherman, TX; North TX State College
grd.
1949, Longview High School, Longview, TX