Cleek, Dunmore, Gum, Hill, Stephenson, Suit Family - Family Card
m.
28 Nov 1899, Lawrence, Douglas County, KS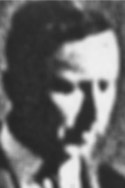 b.
3 Feb 1876, Milton Twp, Jackson County, OH
d.
16 Jun 1930, San Diego County, CA
bur.
19 Jun 1930, Benbough's Crematory, San Diego County, CA
occ.
Teacher, Superintendent of Schools, real estate in Imperial Valley, CA, 10 years he was a member of the firm of Moody, O'Neall, and Stephenson (realtors), FarmFer
edu.
Emporia State Normal School, then KS University for two years
cen.
1880, Jackson County, OH